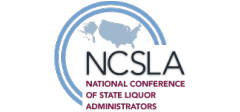 COMBINED REGIONAL VIRTUAL CONFERENCE
November 9, 10 and 12, 2020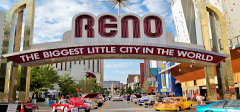 NCSLA ANNUAL CONFERENCE
Host: NCSLA Executive Committee
Peppermill Resort
Reno, Nevada
August 26-29, 2021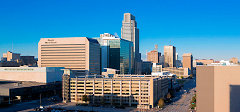 NORTHERN/SOUTHERN REGIONAL
Host: Virginia Alcoholic Beverage Control Authority
Hilton Richmond Downtown
Richmond, Virginia
October 23 – 25, 2022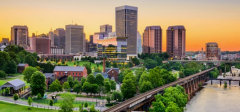 CENTRAL/WESTERN REGIONAL
Host: Nebraska Liquor Control Commission
Omaha Marriott at the Capitol District
Omaha, Nebraska
September 11 – 13, 2022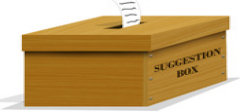 NCSLA President Anna Hirai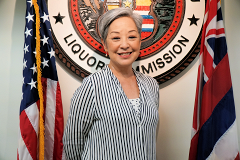 Anna Hirai is the Assistant Administrator at the Honolulu Liquor Commission. She has been with the Commission since 1997, first as Adjudications Deputy Corporation Counsel, then in various capacities to include Special Assistant to the Administrator, Assistant Administrator, and Acting Administrator. Previously, she was in private practice in Honolulu, Hawaii (corporate, healthcare & real estate) and Little Rock, Arkansas (securities regulation & corporate finance). She has been a member of the Hawaii Bar since 1981 and the Arkansas Bar since 1984.
Anna graduated from Punahou School (1973); Georgetown University (1977; A.B. American Studies); and Boston College Law School (1981). Born and raised in Honolulu, she returned as an empty-nester after a 25-year hiatus. Her first exposure to NCSLA was attending the 2001 annual conference at The Ritz-Carlton, Kapalua, Maui, and she led the host team that brought NCSLA back to Hawaii in 2013 at the Sheraton Waikiki, Honolulu. She has served on the executive committee representing the Western Region states since 2013.
Prospective Associate Members
Do you know who to contact for answers to regulatory matters pertaining to your business? Become an Associate member and develop business relationships, with key state and federal beverage alcohol regulators and agency personnel, in over 40 states and local jurisdictions.
Prospective State Members
As a State member, gain valuable institutional knowledge and learn from subject matter experts in the beverage alcohol industry. Annual membership allows attendance at the national conference and two regional conferences where you can network with other regulators and industry members alike, while learning information on current issues and events in the industry and regulatory arena.
Conference Tips
How to Convince Your Boss to Send You to a Conference. Are you dying to attend a NCSLA conference, but you're not sure how to convince your manager to let you go? Help is here!