NCSLA Hall of Fame – Steve Gross
Wine Institute Vice President of State Relations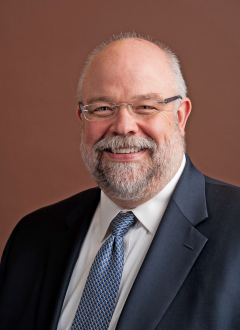 Steve Gross has been the face of wine -- California wine, in particular - for state legislators and regulators around the country for more than three decades. As Vice President of State Relations for Wine Institute, Steve is responsible for legislative and regulatory activity in the 49 states beyond California overseeing Wine Institute's six State Relations Regional Counsels and Directors and coordinating with the organization's winery members and in-state wine organizations to educate state policymakers about the wine industry and the impacts of legislation and regulation.
Steve is a tireless advocate on behalf of California's wineries, America's wineries, and for the rational and effective regulation of the alcohol beverage industry to benefit consumers. During his tenure at Wine Institute, direct-to-consumer shipping grew from a handful of states to 45 states covering 95 percent of all U.S. consumers in response to the exponential growth of U.S. wineries and concurrent contraction of wholesalers. Steve participates in many national programs dealing with issues facing the wine industry. He serves on the Board of Directors of the California Council for Environmental and Economic Balance (CCEEB) and on the Executive Board of Sonoma State University Wine Business Institute. A native of Nebraska, Steve joined Wine Institute in1986 with knowledge earned during 10 years of employment in the on-sale food and beverage industry as well as extensive experience in political campaigns and legislative activism.
Steve's knowledge of the multi-faceted wine business and its intersection with state government is unsurpassed and he is truly an asset.