NCSLA Hall of Fame – Richard M. Blau
Chair of the Food and Beverage Department of GrayRobinson, P.A.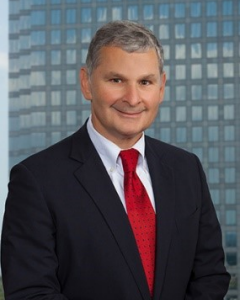 Richard M. Blau is a Shareholder and chair of the Food and Beverage Department of GrayRobinson, headquartered in Tampa, Florida. He obtained his bachelor's degree in 1979 from Brandeis University and his juris doctor in 1982 from Georgetown University Law Center. Prior to joining GrayRobinson, he was a partner with Holland & Knight LLP, where he originated that firm's alcohol beverage law practice.
Since 1996 he has been chair of the American Bar Association's (ABA) Committee on Alcohol Beverage Practices. Richard works with all three tiers of the alcohol beverage industry and has represented importers and domestic manufacturers, statewide wholesalers and regional distributors, and retailers across the United States. He has assisted federal and state regulators, helping draft rules and regulations and proposed legislation. He has received many awards and recognitions for his work as an attorney and published numerous journal articles in trade and legal publications. He has been rated "Band 1" for Alcohol Beverage Law by Chambers USA since 2007. He is also listed in Best Lawyers in America and rated "AV" by Martindale-Hubell.
Richard has been an associate member and active participant in NCSLA since 1989. He represented associate members on the Executive Committee from 2003-2005 where his wise counsel, insights, and perspectives were always welcome. He has served on numerous special committees, task forces, and program committees over the years. However, he is best known for his annual "Legal Review" presentations at annual conferences which he has done for many years and is a staple of any conference. These annual reviews of relevant and timely court cases are of enormous value to regulators and industry alike. It is probably the best attended presentation at each conference.
Mr. Blau has a reputation among administrators and in NCSLA circles as being fair, professional, knowledgeable, cordial and respectful. His integrity is beyond reproach. He is truly a worthy recipient of the Hall of Fame honor bestowed by NCSLA.