COMBINED REGIONAL VIRTUAL CONFERENCE
November 9, 10 and 12, 2020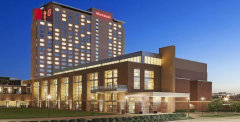 NCSLA ANNUAL CONFERENCE
Host: Kansas Alcoholic Beverage Control Division
Sheraton Overland Park
Overland Park, Kansas
June 19–22, 2022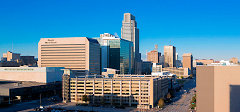 NORTHERN/SOUTHERN REGIONAL
Host: Virginia Alcoholic Beverage Control Authority
Hilton Richmond Downtown
Richmond, Virginia
October 23 – 25, 2022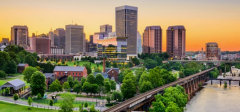 CENTRAL/WESTERN REGIONAL
Host: Nebraska Liquor Control Commission
Omaha Marriott at the Capitol District
Omaha, Nebraska
September 11 – 13, 2022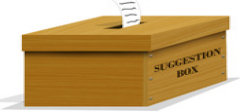 NCSLA President Thomas Philpot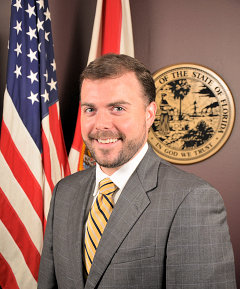 THOMAS PHILPOT serves as the Chief of Staff of the Florida Department of Business and Professional Regulation. Appointed in January 2019, Thomas leads the Department's regulatory policy initiatives and the administration of agency operations with a total operating budget of $165 million and more than 1,650 team members serving in 20 field locations statewide. The Department licenses and regulates more than 1.4 million businesses and professionals across more than 30 fields of industry, including entities engaged in the manufacturing, distribution and sale of alcoholic beverages within Florida.
Previously, Thomas served as the Department's Acting Deputy Secretary for Business Regulation (September 2018 – January 2019), Director of the Division of Alcoholic Beverages and Tobacco (January 2015 – January 2019), and Deputy Director of the Division of Alcoholic Beverages and Tobacco (July 2014 – January 2015).
Thomas is a member of The Florida Bar. Prior to joining the Department, he represented clients in private practice across a broad portfolio of regulatory compliance and administrative law matters. Before practicing law, Thomas served as an on-the-record spokesperson and media liaison for Governor Jeb Bush and Governor Charlie Crist in Florida. He also served in fellowships with the Governor's Office of Policy and Budget and the Economic Affairs Committee of the Florida House of Representatives.
Thomas earned a Bachelor of Science degree from the University of Florida and a Juris Doctor degree from the Florida State University College of Law, where he served as President of the Moot Court Team.
Prospective Associate Members
Do you know who to contact for answers to regulatory matters pertaining to your business? Become an Associate member and develop business relationships, with key state and federal beverage alcohol regulators and agency personnel, in over 40 states and local jurisdictions.
Prospective State Members
As a State member, gain valuable institutional knowledge and learn from subject matter experts in the beverage alcohol industry. Annual membership allows attendance at the national conference and two regional conferences where you can network with other regulators and industry members alike, while learning information on current issues and events in the industry and regulatory arena.
Conference Tips
How to Convince Your Boss to Send You to a Conference. Are you dying to attend a NCSLA conference, but you're not sure how to convince your manager to let you go? Help is here!